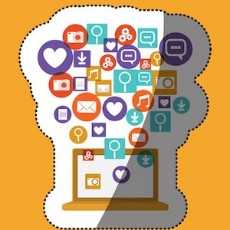 Digital Marketing World
Discuss Digital Marketing tools and techniques and how to rule in the world of SEO, SEM and more!
118 Members
Join this group to post and comment.

SEO For Beginners Series - Sharing My Learning Journey
Search Engine optimization learning's  lesson 0 :-
Make awesome content  that is really valuable and useful to people  .Content that people "like" "consistently".
Share and links:-The more people share your page and have links to your page like a spiders web . Google likes that . So , have your page connected and linked all over the place .
Content should be well written ,easy to read  with no spelling and grammatical mistakes .
Optimize headers the right way. Headers denote order of importance h1>h2 and so on .  If you want your page to come for certain keyword put that in h1 tag the highest importance . Suppose you are writing a post on "polymorphism"   , you would put polymorphism in the h1 tag .
Images :- Use alt tag to name what your image represent /keyword on which you want your image to pop up in google. The google bot will not recognize your image otherwise .Also if the image fails to load the user will get to see what it represented  at least .
While providing  a tags for hyper links . Precisely describe what its linking to . Like we said google gods like links . Rather name it right for the crawlers to discover. 
Don't stuff too much keywords & don't hide keyword texts. Google hates it . Don't keep duplicate element same to same . 
Don't  do too much of seo . "Think about what your users want , not about what your search engine wants ".
More to come ..
p .s:- I am just trying to learn seo .Its also my 0 th day today .So, the information shared  may not be accurate .I just sharing my journey   , my learning's .Feel free to correct me and share your knowledge in seo.