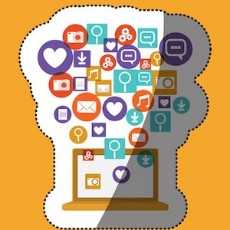 Digital Marketing World
Discuss Digital Marketing tools and techniques and how to rule in the world of SEO, SEM and more!
118 Members
Join this group to post and comment.
SEO day 4
1.Write clean , compliant,standard code .Use w3c validator to check this .
2.Make sure your page is fast .Use google pageSpeed tool to test this .
3.Robots.txt file -  Specify pages that you don't want the crawlers (and in turn your users to see ). Still not safe ..use password protections on your files .
4.submit a site map for both the users and google engine for navigation and finding relevant link using sitemap.xml 
.Have a version for users  and another for the  search engine .
5.You can submit the sitemap.xml using Google webmaster tools and put it in the robots.txt file 
6.If user can't find a page in your site .Make sure to have a 404 .But don't let it get crawled .
7.Install google analytics in your site right way .It helps track your sites traffic and how people are getting into your site .You need to get a piece of JavaScript on your site for it to work .

I have a question to Soubhik Maji | CrazyEngineers, please answer my questions, After reading your days 1 to day four i.e.
How much percentile will go to the on-page SEO for ranking in SERP Page? If more than 70% then why people are focusing on off-page SEO. If off-page still helping in the SEO then how much percentage? Can we beat a webpage without having any good quality content if we have very good website according to you above given guidelines?
If I wrote an article from the scratch then How much time it will take generally by crawling in the SERP page if My website's DA is 44.
Are Nofollow important or not?
If yes then how many percentages?
Looking for the best answers.
I can't tell you the percentage   .You are right , that most percentage of your work should go into on-page seo and building quality contents . 
Now , coming to off page seo ..again ideally we should not be creating  Back links so there is not much we can do about it .Also spammy links are discouraged . All we can do is create quality and engaging content  so that our site gets popular . And we can do things like  blogs, youtube , social media and exchange links with other website  to build some creadible back links . 
Well probably you can't beat others if you don't have quality content because on page seo also comes into picture in big way and also the time user spends on your site also kicks in , so if you don't build quality content  it wont work . 
Well as of improvement in your page rank it  depends on various factors  .If you are going your seo right you will see improvements  , I can't say right away  but be assured you will see improvement .
Well in general google says no follows are not accounted for in their DA  , but its in general . No follows also affects your rank  .