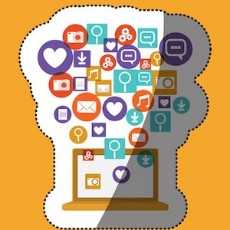 Digital Marketing World
Discuss Digital Marketing tools and techniques and how to rule in the world of SEO, SEM and more!
111 Members
Join this group to post and comment.

SEO day 2
1.Google looks for your title tags 
2. So keep the title tag  ________ .On which you would like your page to appear .
3.Title should describe what's in your page .
4.It should be unique for all your pages. Remember bookmarks also get saved with title name .
 5.Keep it brief and easy .
6.You can also go  for some keyword research .Like some synonym which also describes your page but is more likely to be in people's minds.  Find such works using google keyword tools .I will introduce it to you later 
7.Description metatag ..describe your page in little more detail than your metatag .It also appears in search results . But, below the blue color link of your title  in google search results .
8.Keep your site organized . It should a good hierarchy ,which includes good navigation and URL structure .
9. Your URL should also in some way be related to the page content . If suppose you are viewing historical images and then you are currently in mediaval history .If you remove mediaval  .Then its shouldnt show 404 not found .Instead ,it should images related to some general historical images up in the hierarchy .I.e.if user removes something from the URL  last end and the the URL still makes sense .It should be reaching that spot ,not 404.