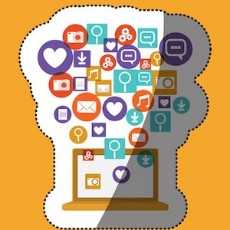 Digital Marketing World
Discuss Digital Marketing tools and techniques and how to rule in the world of SEO, SEM and more!
118 Members
Join this group to post and comment.

Make sure you use relevant keywords.
customer dont take much effort these days. all they need to do is to type a keyword and the search engine does their job. so it is really important to make sure you use relevant keywords for your product. for instance if you search for "toys online" the search engine will show you a list of websites where you can buy the same. all you have do is to make sure you mention the keywords "toy" and "online" if you own a online toy making or delivering company. this is just an instance to clarify you. you have to include hundreds of keywords like this in order to make you website visible. even the seo should get fascinated and place your website on the top. happy climbing!

As per my knowledge, this is the only step through you can improve your product quality and can get a lot of traffic for sales purpose. I am assuming people can take 2 or three days for evaluating a keyword analysis report according to the competitor analysis. Once you have done with your experiment/research then you will definitely find i.e. your goal.
Keyword research work will be the first priority for every SEO Experts.