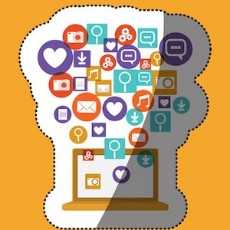 Digital Marketing World
Discuss Digital Marketing tools and techniques and how to rule in the world of SEO, SEM and more!
118 Members
Join this group to post and comment.

maintain regular flow of content
i have been planning for a startup and to let the customers know about my product, in this era, the first thing comes to my mind is digital marketing. i keep surfing internet for different stratagies and techniques and recently i came across a article speaking about how important it is to maintain a regular flow of content. what better platform to share this other than crazy engineers?😃 there are websites that go for longer periods without any new updates and content. the graph showed that these websites failed to meet the objectives they have planned. where as the websites that keep updating their content regularly reached their target amd boosted sales. so when you start marketing dont stop. keep updating, keep updating and even when you reach your target keep updating is what the article said.