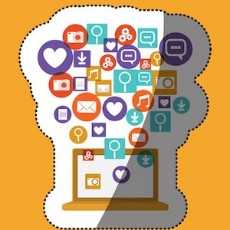 Digital Marketing World
Discuss Digital Marketing tools and techniques and how to rule in the world of SEO, SEM and more!
118 Members
Join this group to post and comment.
how long does SEO take?
this question i came across the internet and thought to share with crazy engineers. it says SEO is a never-ending endeavor. it depends on various factors such as size, competition, trends and the list goes on.  some companies may take months to reach top while some may take years. continous efforts is what helps you climb the ladder.
Definitely true, SEO is never ending process but only one thing will change year by year, day by day, month by month and year by year i.e. The way which we can do SEO, Google updates their algorithm in daily basis through nobody can understand the exact algorithm by we can rank on the first position. Nobody can fulfill the 200 Ranking factors. if someone told us that we are following pure white hat SEO then definitely he/she or company are lying because without doing these stuff nobody can win in the competition.
If a person will go through with only white hat SEO that means he can or he can not win but definitely he will win after a certain period of time. Good information is always good for a user and all digital marketer are eating their food because of the user if they leave using the internet then they can't do anything.
Now I am explaining how companies are reaching in the top of the position within a month:
Yes it is possible because the people are investing a lot of money for growing their business, if you want to publish an article Forbes that means you must have at least $700 in your pocket for a single post, or it is only for nofollow, but forbes.com nofollow is also worthwhile as if you are in digital marketing or in SEO then you must know that.
Second case they people are doing tremendous work with investing a decent amount for growing their business.
The third category is those who will grow but as shorter compared to the first one because these small startups have less investment.
that was a very detailed and clear explanation...thank you @Vijay Khatri