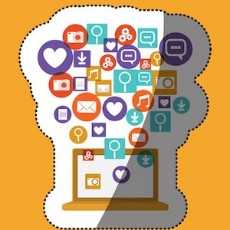 Digital Marketing World
Discuss Digital Marketing tools and techniques and how to rule in the world of SEO, SEM and more!
118 Members
Join this group to post and comment.

Difference between direct marketing and branding
>> In branding 
An advertiser exposes his brand on major sites and applications.This reaches a large audience.
Some popular methods are,
Custom Ads
YouTube ads
Remarketing and
Display ads target
>> In direct marketing
The advertiser shows interest to communicate with the target audience.The most common campaigns are,
Dynamic search ads
Shopping ads
Search Network only
... not clear. Looks the same to me; because in both cases the advertiser is simply advertising. Can you explain with an example?

Branding is the personality, the makeup, the voice of an entity. On the other hand  marketing is taking the product or services and getting it to the consumer to buy it. They work hand in hand, if your brand doesn't have the personality that is welcomed or accepted by the consumer then there would be difficulty in marketing. If you have a brand that is really in a very worst situation or of negative nature then there are two possibility, one that the consumer will not buy or else they will expect the product to purchase at a very cheaper price.
Jumping directly to advertising is not a good process and marketing but if their brand is not good then they are really in a very big loss.
Marketing is about generating business and directly generating revenue. 
Branding is emotionally predispersed the consumers to entering into business. Consider you going to a mall and if you see a branded product and you know the state of the brand then you immediately purchase the product. What if your friend tells you to buy something else then your reaction will be " No I will try it some other time but now I will buy this branded product"

Some popular methods are,

Custom Ads
YouTube ads
Remarketing and
Display ads target

>> In direct marketing

The advertiser shows interest to communicate with the target audience.The most common campaigns are,

Dynamic search ads
Shopping ads
Search Network only

These are perfect difference some better difference I have listed out after my research. Please have a look: