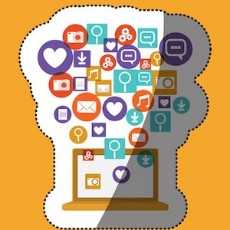 Digital Marketing World
Discuss Digital Marketing tools and techniques and how to rule in the world of SEO, SEM and more!
118 Members
Join this group to post and comment.
Career in Digital Marketing - Future, Growth, Scope and Weather it's Worth it?
I see a lot of interest in Digital Marketing these days. A lot of engineers and even non-engineers are looking to make a career in digital marketing and are curious to know about the future, growth and scope and above all - whether it's worth taking up profession as a digital marketer. 
Digital Marketing Scope
The world's rapidly moving away from print and digital is the new medium that's here to stay for years to come. Print and TV media is rapidly being outnumbered by digital marketing and the drivers are the rapid adoption of mobile and Internet even in the developing countries. 
It'd be safe to assume that there's lot of scope in digital marketing. However, digital marketers will need to showcase their talent and actually produce results for the corporations; in order to succeed in the industry. 
Career Growth in Digital Marketing
Since it's a growing field, there are ample opportunities to grown in the digital marketing. Fresh graduates can start at a junior role as an SEO optimiser OR SEM specialist. 
The typical role they'll play is to optimise the content pages for SEO while doing on-page and off-page SEO. In the SEM section, they'll be actively engaging with leading social media to maximise product or service reach. 
After spending a few years in these roles, you could get into team-lead position or team manager position where you'll be dealing with clients, often educating them about advantages and disadvantages of digital marketing. 
This will need special skills like negotiating, financing, convincing in addition to technical know-how of the digital marketing best practises. 
The salaries for such roles at this time are in the range of Rs. 50k/month or more in India. 
Keep in mind that various techniques involved in digital marketing require constant learning. For example, SEO is a field where search engines keep updating their search algorithms every few days; and it's essential for the SEOs and digital marketers to keep up with these changes. 
Is Digital Marketing Career Worth It? 
My personal take is that for those from engineering background, digital marketing could be a very exciting career option. It offers a good mix of technical and non-technical skills, direct client interaction and ample opportunities to grow. 
Digital marketing is going to see exponential growth all over the world as the world goes "mobile first" and that will open more job opportunities for everyone. 
PS: I'll keep updating this post, in the mean time, if you have specific questions, ask them below.