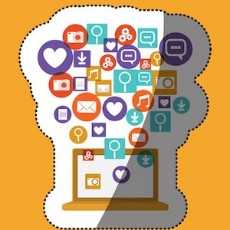 Digital Marketing World
Discuss Digital Marketing tools and techniques and how to rule in the world of SEO, SEM and more!
118 Members
Join this group to post and comment.

Are many people going for digital marketing?
Are they getting a good pay?

As per my opinion, People are moving because they want to establish their channel into the digital platform they want their online presence over the world. Like by taking an example,
If we are taking an example of Reliance Jio, How they build their online presence in India, The simple answer first they had made their plan freely available when they understood, Now it's the habit of users by spending their 12 hours in a day over the web then they made it digitalize. They have converted their plan towards the paid, and running a lot of online campaign, either by offline advertising or by online advertising according to a report, Reliance has invested around 10000 Million dollars only in digital marketing.
The other example, if you are starting a website for giving a service related to anything then you need to promote it and want to establish it like as a brand but these can be done right now by online advertising like by running paid ads in any of the portals it can be via google, can be via Facebook or can be via a portal who are getting a lot of traffic.
The complete procedure you will learn while doing the course of Digital Marketing.