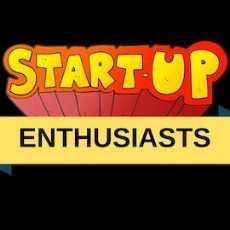 Startup Enthusiasts
Latest updates and question-answers for startup enthusiasts, founders and wannabe entrepreneurs
172 Members
Join this group to post and comment.

You have a great idea for a start-up.Now what do you do?
If you have a great idea for a start-up or a business, don't just sit on it. Try to reach out to experts and mentors and ask for advice. Be certain, though, that your idea has business potential. There is a clear scale that goes from business to technology innovations to apps. Try to aim somewhere between business and technology innovations, those have the most potential.Do not be afraid of competition, as competitors signal that a market opportunity exists. If you find there are no competitors in your market, it is safe to assume on the balance of probabilities that demand may be weak or non-existent. Unless,of course you are a true visionary in the Steve Jobs mold! ;)

First of all I go through the all startUp and read about them what they did to start it.. what are the problems they faced .. I observe their behaviour in market and most important things learn from their mistakes instead of doing. 
One another things before all steps I search there is no competition in that region. 
And best startUp are those whose tackle the social problems and find the sustainable solutions for it.