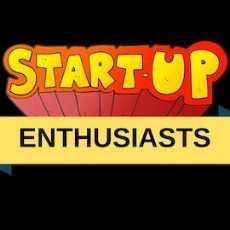 Startup Enthusiasts
Latest updates and question-answers for startup enthusiasts, founders and wannabe entrepreneurs
171 Members
Join this group to post and comment.
Why startup? Did anyone really know by to choose start-up?
As we know start-up is the risky one and one have to face many problems while starting a start-up. 
I want to know why I should choose to startup rather than taking a job and earn money monthly and live life happily with family, friends and people rather then making my whole life into a war zone of competitors to make every time to earn max profit and to get more customer than my competitors .why all this when we can take a job easily ????

why working for someone when you can be your own boss? job may get boring after a few days or years. but your own business keeps you active, adding more and more knowledge. also the challenges you go through helps you grow and learn. happy job is a myth.
Oh... really do you think that working for other is not a good thing but i don't think it would be a right thing. Let's think if you can be your own boss so why you need to work for other, it shows that if you are really two much careful about such things so why you don't take care of your self instead of taking care of some one special. This actually means that if you can do work then you have no problem in doing work . Every company needs such workers who love to work , who do work like a best thing, to which he is enjoying not only to taking it as a burden for life. So if you think only this is enough to think that what you do for other do it for you and be the boss ....
According to me it would be better to say that in job my exploration is limited or my growth is limited while in entreprenuership one can grow to his highest potential up to what extent he want to grow himself.