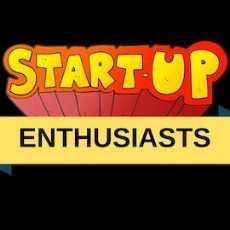 Startup Enthusiasts
Latest updates and question-answers for startup enthusiasts, founders and wannabe entrepreneurs
167 Members
Join this group to post and comment.

Why people are thinking for zero investment business?
As we all know without investment, it's really difficult to achieve that milestone which we are looking from the business but still, we are looking or expecting we can grow as those people are growing who are investing a lot of money with the correct approach, I have a lot fo example where I have seen people are failing with this approach?

starting a business with no investment may have many reasons. one of the same is lack of budget for their actual business. to gather enough capital and invest the same in the business they like.

yes vijay ,you are correct there is something like network marketing which is trending now a days.One need to invest and we earn money. Basically as a human we people have a fear of loosing money ,so we try to do work with out any investment.but generally when we have confident on what we do,we can invest.But generally people don't invest when they feel like they cant do it,or know they might get losses.so it depends on the confidence levels one has, the value to the work in market.

I agree to manimalika. But now a days business is the easy way to earn money. doing business is not so easy but not so hard. There are so much gov. schemes so we don't have a fear to lossing our money. So much action plans are going on in Business sector.