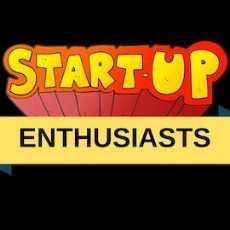 Startup Enthusiasts
Latest updates and question-answers for startup enthusiasts, founders and wannabe entrepreneurs
167 Members
Join this group to post and comment.

Which would you rather prefer - working in a startup or an MNC?
i personally believe that startup makes you learn more. coz i have seen my friends getting placed in mnc's and complaining about not getting enough work to learn, complaining about sitting idle and getting bored. whereas a startup has a very busy environment and all the modules work closely which makes us understand the work better. the professional scent that is spread smells interesting. we can see how a seed grows into a plant and then a tree. the hunger of brain gets satisfied. what do you think? true or false?
There are several aspects to this question and the decision in highly influenced by them. Let's try to identify the pros and cons of working for a startup vs. working for an MNC
Working For MNC
Pros:
Recognition: The biggest advantage is that it gives you instant recognition in the society. For many fresh graduates, it matters a lot because then parents are able to recognise the company and feel proud that their son / daughter is working for it. 
Stability: In general the jobs with MNCs are more stable than that of the job in a startup. For those with financial liabilities, stability is very important. 
Good Salary: This is debatable; because not all MNCs pay very well. There are companies that pay very good packages, but there are others who don't. In general, it's safe to assume that MNCs will offer better packages over startups that aren't funded.
However, several startup companies are now a days willing to pay at par or even more than the rival MNCs to attract the talent. 
Easier Entry: In my personal opinion, it's easier to get into an MNC as compared to a tech-startup that's putting candidates through several rounds of tests.
Cons:
No real Work Experience: In most of the cases, candidates aren't get to work on live project and are made to be a part of the 'talent pool' or 'resource pool'. For such candidates, joining MNC becomes a nightmare. I've seen such candidates who've been employed for ~2 years, but do not have any good work experience to show on resume. It makes job hopping super difficult. 
Confined to technology: Because in an MNC, the candidates will be made to handle a subset of responsibility, they get exposed to a small specialised part of the overall domain. Such candidates do not get a chance to explore the entire domain in depth and build their skills. 
Working For a Startup
Pros: 
Exposure: In early career, you get a chance to work on several technologies and work on various industry leading tools and domains. This could be very beneficial to career as even MNCs are looking to hire such candidates.
Responsibilities: By getting a chance to work on several responsibilities, engineers get exposed to other important business aspects like marketing, sales, leadership etc. Of course, not every startup will offer such facility, but yes, the smaller the company - the more you are likely to get better responsibilities. 
Cons: 
Stability: Since most of the startup companies are willing to optimise on their operating costs, every employee is expected to give their best. Many startups will fire the candidates who do not perform well. Job stability isn't always at par with MNCs.
Pay: Pay can be at par with MNCs, but many startups first test the candidates before promoting them to bigger roles. Often the new joiners are paid little as compared to equivalent positions at MNCs.
Let's welcome other thoughts.