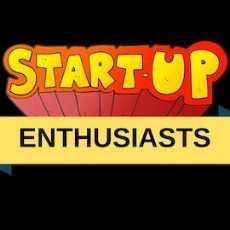 Startup Enthusiasts
Latest updates and question-answers for startup enthusiasts, founders and wannabe entrepreneurs
171 Members
Join this group to post and comment.

Which way to go for further process in Start-up ??
Guys we all know about start-up its like taking a baby to this world and you have to take care to make him to grow in this world successfully....and many more !!
So when we start our start up there's a phase come when we think now its  the time to make your company registered ...so there are two ways to register your company either you go to government or to the private sector....
So when you go to private way its risky about this thing as because there are many frodes/scames are being happening around our surrounding like they take all the details to you about your idea and then they sell your idea to others and earn....
while in government way there's some gud point to be noticed like when you go to govt. you become eligible to many schemes that provide govt. for startup guys that will be  very helpful for you to become a gud Owner and also it offers a strong network for you and many more...