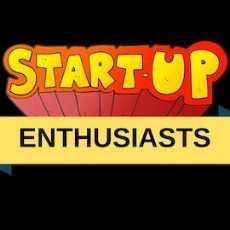 Startup Enthusiasts
Latest updates and question-answers for startup enthusiasts, founders and wannabe entrepreneurs
170 Members
Join this group to post and comment.
Which matter most Motivation or Fear of Failure in Bussiness Success ????
Motivation the great way to realization . And with right realization u can get everything to be happen according you 

While 

Fear of Failure, the best way to make one to act for right rather then wasting time .

Guys what u think which is best ??

if i must chose in this two options then i would chose motivation because it is very important for an entrepreneur to stay motivated throughout the journey. starting a business itself is risky and here the entrepreneur has to motivate himself/herself to take that risk. and further a failure occurs in each and every step you take. not giving up and staying motivated is the biggest challenge here. where as fear of failure will not lead you anywhere but failure.
Ohk I think you are right but as we all know that motivation is what occur when we are ready to face something unusual, that leads a challenge to yourself, but failure it can be best supportive motivation for you if you have fear to lose you do your best , you will be ready to die to get success, and I think that nothing will be far away when you are ready to die far something