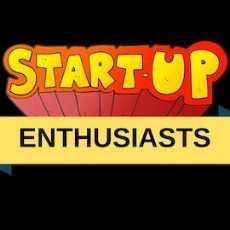 Startup Enthusiasts
Latest updates and question-answers for startup enthusiasts, founders and wannabe entrepreneurs
167 Members
Join this group to post and comment.
What it takes to make a successful start-up?
As it's dream and aim of every entrepreneurs to get success and to male his start-up a multi billionaire company....but everyone knows it's not so easy to make a company billionaire with 1 year .
Sometimes it takes the last state of life to make it successful so what is the secret behind it ??

Hey Ashwani 
Its such a best question. I also want to know whats the reasons behind the success in this field ? 
We people all enthusiast towards our startUp ideas but we not experienced. If any experienced one is member of this group please share your experience with us. We feel glad to know about your journey. 
We should want to know your common startegies for any field. 
We look forward to your positive response.
Thanks for giving your precious time.
I wish there was a recipe for making a startup successful. Unfortunately, there is not. The factors that contribute towards company's success or failure is whether the users adopt it, quickly enough. Often, that's the hardest thing. 
Once you have generated enough interest from the users, the next phase is to make those users into customers. That's another hard step a business has to overcome. 

Every entrepreneur is different, every path is different. Don't imitate others, but create your own path, your own way, your own destiny. The goal is yours, so don't take someone else's path to it.
When launching a new product or service, you need to focus on doing one thing really, really well and then expanding out. Novices try to build out everything too quickly, and get their offering diluted.
yaa may bebro
but stills there few basic path to go >>>> with same path