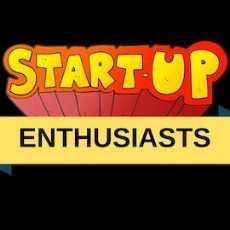 Startup Enthusiasts
Latest updates and question-answers for startup enthusiasts, founders and wannabe entrepreneurs
171 Members
Join this group to post and comment.

What is the ideal thought process required to build a world class startup?
What kind of approach or mindset does one need to have in order to develop skills and ideologies that give birth to "Worldclass Startups!"?

Know what you get yourself into. Don't be naive. Go learn something. Soak in your failures. Test often. Iterate all the time. Dream about it. Iterate some more. Convince them to give you funding. Freak out because you got funding. Iterate some more. Stay hungry even if it's tempting not to. Stay in the 'let's build this startup' frame of mind. You're just getting started. Entrepreneurship isn't for everyone. Not even for entrepreneurs.