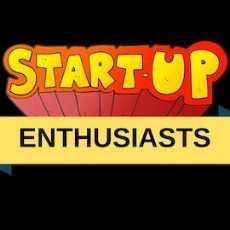 Startup Enthusiasts
Latest updates and question-answers for startup enthusiasts, founders and wannabe entrepreneurs
171 Members
Join this group to post and comment.

what is the best quality an entrepreneur should have?
According to me the foremost quality a person need to have is to accept failure.Accept failure ,and start working again on that,but never leave your dream,if you get a thought of leaving your dreams then you are not working or giving our wholesome to that.
when ever we face with a problem ,should never worry about that.either it has a solution or it might not have.when we know that any of the 2 are going to happen for sure why to worry? Stop worrying and start thinking of how to solve it.
planning is other best quality an entrepreneur need to have,if  planning was good and they know all the modules they need to how to do them then a job can never be stopped with out being done.
some other qualities are determined,hard working,vision for future,money management,selecting people wisely who can work good.
Develop good qualities and reach your dreams,start working for yourself and for developing our country😉 

Good Manimalika, you talked about the "come back" power. Yes its too difficult to come back where you once fail. And many other you mentioned these all are also too important for an entrepreneur. But if you are new in market for the services that are already present. For that you have a great, advanced, smart plan of the enterprise. Other than this He/She Should have required level of communication skills this is most required one.
Leadership abilities are also in demand for success. 
Last but not least according to me entrepreneur's attitude towards his/her employee is also works alot accordingly. 
Thanks fir such an interested Question. 
Keep Posting this kind of stuff Am feel really happy to share my views.