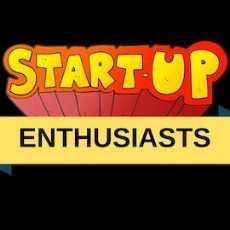 Startup Enthusiasts
Latest updates and question-answers for startup enthusiasts, founders and wannabe entrepreneurs
160 Members
Join this group to post and comment.

WHAT CAN BE A BEST STARTUP?
When i get an idea to have a startup what would be the best idea to have a best start up so that most of the people will be appreciating my work and my idea is going to be useful to many people.
On which domain should a person work to have a best startup?
what would be best :
selecting the domain i'm good at  or selecting  or learning a domain which is useful for people.it doesn't mean that the domain i'm good at is not useful for people,but less that the other.

a very different question. i would say that there is no specific domain that i can say would bring you assured success. success depends on the hardwork you put in no matter what the domain is.Things change rapidly. i believe, what makes a startup reach its heights is passion and hardwork. you can choose the either way: domain you are good at or domain people find more useful. but one thing i would like to say here is...if you chose the domain you are good at, you give your 100℅ to it. you will have that confidence and prior knowledge of what is right and which is the right  way to move forward.and if it is something you love, you put extra hardwork. but with completely new domain there are more chances of committing mistakes. ofcourse mistakes make you learn. i'm not very sure but i would suggest you to go for the domain you are good at. market can flip any moment.
People appreciating your idea and people actually willing to pay money for your products or services is a different thing. There is no concept of 'best startup'. Rather, any business that solves some problems or makes people's lives better through their products or services is a good startup to run. 
At the end of the day, the startup should take a step towards being a cashflow positive business.