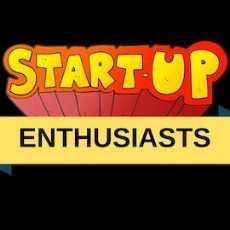 Startup Enthusiasts
Latest updates and question-answers for startup enthusiasts, founders and wannabe entrepreneurs
171 Members
Join this group to post and comment.
What are the prerequisites for a startup in art and craft domain?
i was planning for a startup of arts and crafts but i have no idea where to start and which category to start with. how much of investment needed? marketing and all. i have no idea. kindly help 
You don't need any investment to begin with. Either start selling on Amazon / Flipkart if they allow the category - OR setup your own eCommerce store. You could make use of the social media and WhatsApp to spread the word out. 
However, that depends upon the market you are targeting. What kind of products are you planning to sell? 
thank you for your reply @Kaustubh Katdare . that was really helpful. i am planning for handmade gifts. i would take requirements from customers and make gifts according to them. 
In that case, you'll need to develop a custom solution. I'd recommend starting very small with a page on Facebook - and accept orders from it. You can tie up with shipping service provider to get shipping rates really low - say ~ INR 60 - 70 per shipment. That should be a good way to start.