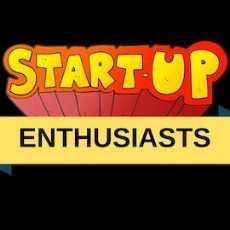 Startup Enthusiasts
Latest updates and question-answers for startup enthusiasts, founders and wannabe entrepreneurs
171 Members
Join this group to post and comment.

Want happen if I fail to startup?
I really hope you don't, but if things do go wrong try not to get too disheartened. Failing is nothing to be ashamed of, rather you should be proud you've set about your venture at all. And if you think about the likes of James Dyson, Walt Disney, Thomas Edison and Vera Wang all fell before they rose.

ya,we should never get disappointed when we have a failure.one will never start a business with a intention that he might fail,we should have another option like what we need to do if we have a failure.but that doesn't mean that we will fall.
"FAILURE IS THE STEPPING STONE FOR SUCCESS" this is the thing which i believe lot and i have got experienced with it.And it works for all.so never stop when we have a failure learn from it.