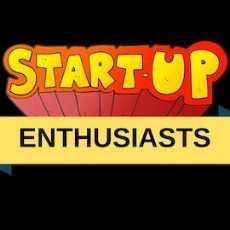 Startup Enthusiasts
Latest updates and question-answers for startup enthusiasts, founders and wannabe entrepreneurs
170 Members
Join this group to post and comment.

The Attitude of Perseverance-A Major characteristic of any successful entrepreneur!
When you start a company, burn your ships and never look back. Don't give yourself any option but to move forward to build a great company.
Don't take rejection personally. Think of everyone who slams a door in your face, whether it is an investor or a customer, as saving you valuable time. It's a quick no! Move on to the next house, rinse and repeat.
Whenever you have a rough time in your startup, read the biographies of great achievers and you will know that every single one of them went to the rock bottom before they saw the signs of success. So persevere, work hard and enjoy the roller coaster.One of the most important and powerful tools every entrepreneur possesses is their attitude. How we respond to opportunities and challenges, wins and losses, ups and downs,play a tremendous role in whether we succeed or fail.You will succeed because life rewards and reveres those who persevere.