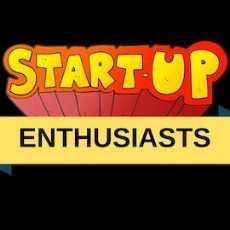 Startup Enthusiasts
Latest updates and question-answers for startup enthusiasts, founders and wannabe entrepreneurs
171 Members
Join this group to post and comment.

Succeeding is a decision not a circumstance!
To be a successful entrepreneur you need to embody the perfect balance of patience and speed. Patience to get it right, speed to get it done fast.
Successful entrepreneurs only surround themselves with hard working, high integrity people. Find co-founders, employees and mentors that are highly skilled and knowledgeable in areas where you are not.
Step number one is getting over the hurdle of fear that, 'I might look stupid'. Once you are able to face that, you'll move much faster in moving your company / vision forward. Being uncomfortable is one of the most common feelings you will have...get used to it and embrace it. It's actually where you need to stay.Success will automatically follow...