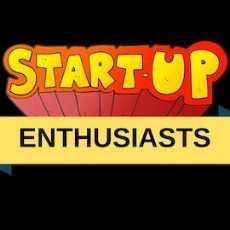 Startup Enthusiasts
Latest updates and question-answers for startup enthusiasts, founders and wannabe entrepreneurs
159 Members
Join this group to post and comment.
Startup ideas for the hills of Uttarakhand.
Hello everyone this is Mayank from Almora , Uttarakhand .I am a btech graduate from Govind Ballabh pant University of agriculture and technology .I passed out my btech in  Mechanical engg in 2017 .
Since then I have been researching to find a right startup that could change the face of the hills .Two of us started working on arts and crafts of the hill but couldn't find much success as arts and crafts are not that valued in India .
Tried for investors and govt help couldn't find one .So I m here up for suggestions on this Lovely platform. To be very honest I m quite confused at present .
I need suggestions on technical as well non technical startup that could pursued in the hills .The only sector that thrives in the hills is tourism ,that too needs hefty investment .Due to the lack of industries and other sectors a large chunk of youth eventually migrates. 
So looking for some valuable suggestions that may turn into potential startup .The other bigger challenge is the population not being that thick the idea has to be mass appealing to survive .Technical as well non technical ideas are welcomed .
I ran an e-commerce website years ago that sourced handmade artefacts from Africa and sold them to European customers. We broke even after 8 months but later had to shut down because of differences among the founding team members. The problem with selling to Indian audience is that you cannot have bigger profit margins. FedEx Air offers priority overnight shipping to almost all leading countries. Go with it. 

@Mayank bisht Bro, firstly hi-five for thinking of starting up a business in your local area!! Too many people going to metro cities in search of business ideas and jobs instead of creating something of value in their native towns. 
As far as business ideas are concerned, these are the ones that popped up in my mind -
1. Franchise. Take any top cafe you like and look for loans from banks and set up the popular one in your hill station. Target customers through Zomato. Ambience is the key these days for any top cafe.
2. Manufacturing - Organic hand made soaps made by local tribals or women that can be sold to top hotel chains as well as through exhibits at popular tourist destinations. Other than soaps, you can try for local hills keychains, fridge magnets, decorative pieces that can act as souvenirs that attract the young as well as elderly audience. You could set up shop for the same as popular tourist destinations.
3. Bike rental business - You can connect with local people who have spare bikes (two wheelers as well as bicycles).. I heard that many toursty people be it in Goa or Indonesia.. offer bicycles or motorcycles on rent to toursits.
4. If you own property in that area - set up an AirBnB for extra side income.
... I will post more if I can think of something!!
Jump's electric scooters are pretty dope in Atlanta. Just put bikes or scooters at strategic locations and let the tourists pay per minute of ride. 

The best part about Uttarakhand (or any hilly area) is the abundance of fresh, clean air. If you've heard of companies like Oxy99 and Vitality Air, what they do is basically sell clean, canned air to highly polluted cities. Agreed that the market and margin in India currently is not enough for this business to sustain, but if you plan on export, this can become a huge thing! China has already proved itself a promising market for this. The best part is you're getting the raw material - air - absolutely free.
But how to proceed.I m quite confused at present .For a middle class bank balance and ethics it's has become quite challenging . Ecosystem is still not conducive for business. 
What's that maaam .Jump scooters ??
Jasmine ma'am we worked very hard on arts and craft startup .Collected contacts all over the India of artisans. Met several people .In India still people don't value handmade as they are costly. We had a very limited team so couldn't go much ahead. We were lacking in funds as well that made the situation worse .You can check our Instagram page kasar Shilp .If you want to explore some more genres of art and craft I can help you. Maybe can work together.
Indian handicrafts are a gem but they aren't valued in India itself. 

Speciality of uttrakhand is that it is known for temples.... So instead of doing something new just get those areas clean. Whoever is visiting the temples should feel that positivity. And if you want to do something on mountains start the camps or trekking or bike rides.... Go green and ecofriendly which will not harm nature.....  Or else grow some plants, which are of different species example like tulip garden.... People visit Jammu Kashmir specially to see it... You can keep that scenario infront of you and think something like that

i have never been to uttarakhand but i heard that it will be freezing there...providing winter supplies to the tourists, providing them accommodation, trekking supplies or a coffee house would work best i guess. guiding the tourists about the place is also not a bad idea. hope this helped.
Interesting concept, @Aastha Gambhire . That's a good idea to work upon. 
@Mayank bisht - Jump Scooters is an American startup that offers electric powered two-wheelers to make commute easy. In the hilly areas, these scooters could be rented out to tourists. I've not been to Dehradoon, but I think these could definitely work there. 
I do not agree. We had several clients in India and did not hesitate to pay. Your targeting could have been better. Art lovers are limited in numbers which means you will have to either spend more on advertising or use viral techniques to reach out to them. 
What was your monthly spend like on advertising? 
Ma'am not much. We lacked in funds maybe .We did every bit to get the artisans on.We didn't have enough money to spend so may be thats why .We tried approaching masses but to no effect .Did you check our insta page ??
Crafts ain't a product for masses. I don't do IG. If you can, upload a pic or two in this thread.