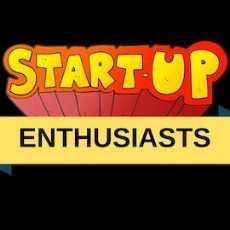 Startup Enthusiasts
Latest updates and question-answers for startup enthusiasts, founders and wannabe entrepreneurs
159 Members
Join this group to post and comment.

STARTUP BUSINESS IDEAS #8: VIRTUAL & AUGMENTED REALITY
Not only is this the future of this year but it's also likely to be just the future itself. These technologies are finally becoming a reality in consumers' lives; available for them to use, experience and purchase for themselves. There may not be a huge consumer market yet but it's trending upwards as we speak, so by the time you do your research, formulate a product and produce something for consumers to purchase, you might just hit the first wave of consumers gearing up to try virtual and augmented reality for themselves. Either get into the virtual/augmented reality game itself or get into the market for the respective accessories. Accessories are one of the best ways to get into a market you don't have the technological experience to actually create a central product for, so creating a supporting product that makes the main product function better is a great way to attract enthusiastic consumers.