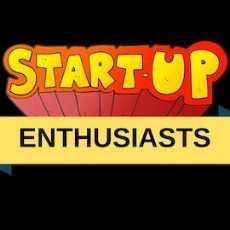 Startup Enthusiasts
Latest updates and question-answers for startup enthusiasts, founders and wannabe entrepreneurs
167 Members
Join this group to post and comment.
Start up idea for zero initial investment?
Startup is always a risky and the money consuming things ....whatever or even if you want to just start a small start up you face the first problem of funding which is the thing. Which makes every startup to go down and some faced it and get over it then then face other problems and finally success ....but is there any ideas which need zero initial funding to start .??
Plz comment guys if you have idea of start-up which need no initial investment or zero initial funding ???
I think it's a myth that starting a business or venturing into your own startup needs lot of investment. A lot of businesses can be started with very little capital based upon the size of the startup. 
One of my friends wanted to venture into his own restaurant business - and he began planning for all the big things from the start. Even before testing his restaurant's concept and whether it can attract customers he began investing in ambience, top quality furniture et al. 
My other friends and I advised him to start small - and test the things first. Unfortunately, the restaurant had to close down even before it could serve its first customer. The expenses grew too big to handle and he could not manage people - the Chef, the waiters. 
He had a nice concept; but it wasn't tested. Had he started small, it could have been a huge success and proper investment at proper time would have helped flourish the business. 
My general opinion is that it's always better to start business at a small scale and invest money at proper time. 
Business Ideas with Zero Initial Investment
Teaching: I think this is one of the best businesses where one can start with zero capital investment. The big skill requirement is ability to teach by making even the complex subjects fun, coupled with marketing skills to get initial clients. 
One of the bigger skills required next to ability to teach is marketing. You will need to use special tactics to attract your initial clients. 
YouTube vlogging: This isn't your ZERO investment idea; but it's super cheap. All you need is a mobile phone and ability to create some interesting content. The best example I can think of is YouTube channel BB Ki Vines and PewDiePie. Both started with just a camera - which I think almost everyone has these days. 
Skills Training: If you are good at any specific skill - for example, public speaking, playing a musical instrument, dancing, singing etc., you can start your skills-training business. There's zero to very little investment required - and you can actually make lot of money. 
One of my friends started English speaking classes right after we graduated, and he made lot of money. He later closed down the business in favor of some other business; but it was a great business that attracted lot of success. 
Freelancing: It's all about selling your skills than teaching them to others. There are plenty of freelancing websites which you can join and help others create projects. Overseas customers are often willing to pay good money even for the simplest of the tasks - like PPT creation, fixing software bugs, installing software etc. 
Overall, skill-selling is one of the top choices for business that can be started with zero investment.
okey that's good list .. its nice to see this list but its good to have some other services which can be an option to start your business with that. Well what you said about your friend actually that's the fact that faced by every Entrepreneur who start like this , mean they start to grow it rather then by testing it and making it to test wheather it really would be fit to this competition. Well its great, and very thankful for your valuable comment ..