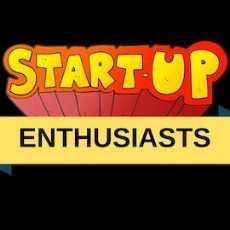 Startup Enthusiasts
Latest updates and question-answers for startup enthusiasts, founders and wannabe entrepreneurs
167 Members
Join this group to post and comment.
Role of Accelerators for start-up ?
Do anyone know about the role of Accelerators not only the role but also can anyone suggest the best one accelerator or suggest a list of Accelerators according to startup demand ??
I came to know about accelerator that these arre the one who are above the incubator s and they help to provide funding and network to grow a bussiness and many more for entrepreneur 

Startup accelerators offer mentorship to the startup, help network with other key people in the industry and often make it easier for the companies to raise venture capital. YC, 500 Startups, AngelPad and other accelerators have known to pick the best startups from all over the world and offer mentorship. 
Incubator is a place where your startup physically resides. Accelerators often are the incubators. 
oh that's good, what you are saying is nice to hear but what you think is there any ways to get sponsored or to join with the accelerators. Last time when i visit to TBI i found that its easy to contact to them you can just reach to them by contacting them either by there website or by contacting them personally and then there's  a time is fixed to get an interview where you have to submit your ideas and if you are selected they will provide you various type of facility like they make you to become capable of getting enrolled in Government schemes and many more also they provide you various types of ways to get more and more benifits from it. What you will get from by paying a 10000 Rs you will get that in too little price when you reach to the incubators.