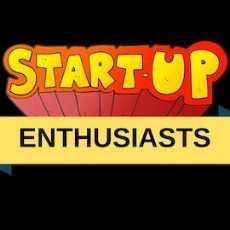 Startup Enthusiasts
Latest updates and question-answers for startup enthusiasts, founders and wannabe entrepreneurs
172 Members
Join this group to post and comment.
If you get a chance to start a startUp which one is yours and why ?
I just want to know the answer WHY you people start the startUp. It would be any reason. But you should be consistent towards your startUp while you answering WHY ? Before any work WHY is too important. Looking towards your positive response.
i'm planning for a startup of arts and crafts because this is what keeps me interested. i've worked as a recruiter, as a research analyst, as a software tester and recently i got selected for a role of business development executive which i left because i felt that is not what i wanted. if you love your job you will never feel like working they say but none of the jobs made me feel so. but in arts and crafts the creativity is what excites me and i completely get involved when i'm doing the same.and handmade is something that will never go out of style. thats the reason i want to start my business in the same.
Awesome You have clear mindset about your long term goal. You said very big thing is that you just want to do those kind of stuff that you love and makes you fresh always. You post or mail some of your creative stuff that you made self with TBI The Better India and keep one thing in mind your art and craft is should made from waste. That is too much demanding Nowadays How you manage waste stuff for a new product. 
And many more to write.
Keep sharing. 
thank you so much😃 @Mohit Kaushal . i didn't knew about TBI, thank you for your information. all the crafts that i made till date was from scrap and i dont buy expensive items because im not earning currently.i keep collecting scrap and try different things with those. "one man's trash is another's treasure" is what i follow. i will surely post to TBI😃. thanks again for your appreciation.