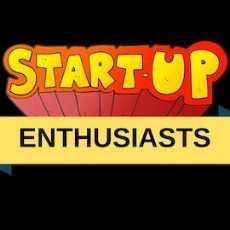 Startup Enthusiasts
Latest updates and question-answers for startup enthusiasts, founders and wannabe entrepreneurs
160 Members
Join this group to post and comment.
Ideas for student startups & small business ideas for college students
The best way to learn about the startups and business is to 'start' one. Trust me, the best time to do it is when you are still in college as a student. I thought we should start making a list of ideas for student startups and small business ideas that you can start as college students.
Let me start by posting one; and you can add yours. Let's discuss these ideas so that we all benefit.
Second Hand Book Selling
Now, many might have already done this - but many haven't. It's a simple business that you could start in your college and get the most important training that no one will ever give you - SALES!
The sales is one of the most important skills you will need as a business owner or a startup owner. By selling books to your juniors or seniors or even your batch-mates, you can learn lot of things like
Pricing the product
Market analysis
Customer mentality
Customer acquisition
Marketing and Advertising
Sales
Negotiation etc.
Tech Support Business
If you are technically sound and can help fixing mobiles or computers, you could launch your own college tech startup or a small business to repair computers, mobiles, network or even offer software support. If you are really good; you should be able to find people who can pay for your services.
There will be lot of 'real-world' learning involved. 
I now open the floor for your own ideas. Let's see who can come up with amazing college or student startup ideas. 

A Home tuition or a online tutorial. students who have trouble in understanding things will get benifited with this. no teacher can teach better than our friend who explains the topic one night before the exam. we remember it till the last semester.why do it for free? when helping other students understand the topics,clearing their doubts can get you some handsome money. many students would be screaming for help and waiting for their doubts to be cleared.this will help students share their knowledge as well as improve themselves. it will also make them study and dig deeper. this needs no investment, all you will need is some space to handle your classes. and if you are a college student you can also handle tuition for school kids.
I think we should keep expanding this and make sure that we've the nicest collection of student startup ideas. Here are few I thought of -
Apartment Cleaning Services
A lot of modern couples are always looking for domestic help with the most of common tasks - apartment cleaning is one of it. Perhaps a group of college students can start a apartment cleaning service in their city/town and charge clients for weekly 'deep apartment cleaning'. 
Website Design and Development
A lot of small shop - owners want to have their presence online, but are not sure how to go about it. Perhaps, you could start by approaching all the small vendors in your city/town and offer them to develop a website or mobile app for their shop. 
You could approach with a prototype and generate their interest quickly. 
PPT / Presentation Development / Logo Design etc.
Perhaps you could find projects on Fiverr where users are looking for small help like logo-touchup, logo design, PPT design, Resume Design etc. 
You could establish a small company that executes such tasks and charges clients for it. It could be a great business to do while in college because there are no 'strict deadlines' to follow and you can actually execute tasks within 2-3 hours. 
Let's look forward to more ideas. 

Electronic Engineers can help freshmen build projects or sell them.