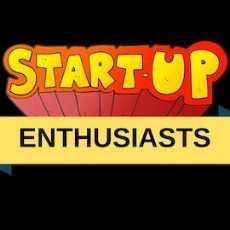 Startup Enthusiasts
Latest updates and question-answers for startup enthusiasts, founders and wannabe entrepreneurs
170 Members
Join this group to post and comment.

I am very interested in startups as a fresher? What should I do to get hired?
Startups will give us many chances to grow in our life

Starting is hard, and determining where to start may be the toughest task of all. I frequently encounter people who have good ideas, but no idea how to get them moving - and this is when they often give up. My advice is simply to start, and accept that where you start will likely be wrong, but at least you started. Then take the second step, and third. And accept that these may not be correct either, but you are moving! If you have to go back and re-do or fix some steps along the way, it is OK because you started which is much more than most people with ideas.
I beg to differ. Startups are hard - probably harder than you'd ever imagine. You haven't shared your idea of startup and what you wish to build or offer. 

startups expect more when hiring freshers because it is delicate, a bud that is growing into a flower. every step should be taken carefully. hence startups mostly hire experienced candidates because they posses the skills they needed. if a startup hires a fresher it expects the candidate to have intermediate knowledge on what they applied for. if not the startup expects the candidate to be a quick learner. keep gathering knowledge and start applying, 99 times you may get rejected but the hundredth time u will get what you want.