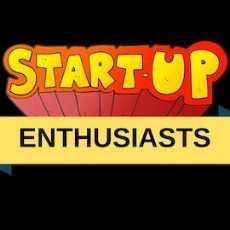 Startup Enthusiasts
Latest updates and question-answers for startup enthusiasts, founders and wannabe entrepreneurs
167 Members
Join this group to post and comment.
How to get sponsorship for start-up?
Do any one has idea that how I can get sponsorship for my startup I started currently .. as everyone knows funding is the main problem comes in start up ..
Bootstrapping a great way to short out this funding problem but still some are not able to get benifit by bootstrapping...so is there any way to get sponsorship from any individual/company/clg/organization ????😬 
Congratulations for starting up, @Ashwani Kumar . Not many dare to take this step. But could you tell us what your startup is about and what kind of sponsorship you are looking for? I think you are looking to raise funds.
Depending upon your requirements and the stage at which your company is, you will have to approach different kinds of investors. 
Of course, bootstrapping is right way to start. I'll say wait for some time to get some traction. 
But before we continue this discussion further, let us know about your startup. 
It is all related to the indian technical student and college...so I need sponsor from different collages and bcz its related to study and technology so there's a chance to get sponsorship from big companies like Microsoft...but I don't know what to do.??