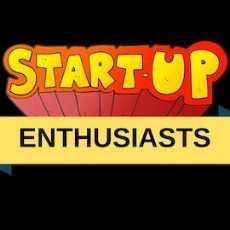 Startup Enthusiasts
Latest updates and question-answers for startup enthusiasts, founders and wannabe entrepreneurs
167 Members
Join this group to post and comment.
How to do market research and business modelling for my e-commerce startup idea?
This question is being posted on behalf of @Prashanth Dsouza who says being from technical background, he does not have much information about market research and business modelling. Here's the original question:
i have startup idea of building my own e-commerce website but since  i am from technical background i dont know anything of market research and business modelling so what  shall i do 
how shall i go about
Let's help our friend with this, shall we? 
Let me add my response -
Market research is about finding out if there's a suitable market for your product or services, that is - what are going to be the main reasons your target customers will buy your product or service. There are several ways of doing it, but as a startup entrepreneur, your need not go into the expensive ones. 
In simplest of the terms, its's about finding the right product-market fit. In general, you could find out the answers to following question through social media, talking to a few sample customers -
What problem, need or want does the business solve?
What are the existing solutions that are in the same market that you want to enter?
What, how and who people pay for the solution/product that you are offering
How does it improve the lives of people or helps them save money.
...and there are other questions that will help you figure out that there actually is a business opportunity. 
If you could share more information about your product or service, we'll be able to help you better. I'll tag @Rumesha Sk , @saandeep sreerambatla and @Arunima Dahiya to help here. 

First and fore most thing is , how many sellers you have spoken to who are willing to sell products on your platform?
Usually that is the important thing to start the business.

Thank you @Kaustubh Katdare for mentioning me. it will be my pleasure to help.
@Prashanth Dsouza As kaustubh said market research is an activity to gather information about targeted markets or customer needs and preferences. It would be helpful if you do market research by yourself rather than appointing someone for the same. because it is your business and your dream.i will also reduce resource cost.
an example of market research(secondary) can be "75% of smartphone users turn to a search engine first to address immediate needs, according to 2018 data from google". this report gives us the idea of upto what extent customers are and search engines and this will be helpful if your product relates to the same category.you also have to chose the right target audience as this plays most crucial role
there are many ways you can research market but for a startup, going for the less expensive ones, you can opt for below:
SURVEY:this can be done inperson,telphonic,mailing or online.
FOCUS GROUPS:here the moderator poses a scripted series of questions or topics to the target audience to know theie preferences.
PERSONAL INTERVIEW: personal interview with domain xperts will help you collect more data than focus groups.
OBSERVATION: observe a customers behavior of what they buy and how they buy.
FIELD TRIALS: as yours is a e-commerce website this may not be that helpful to you. here tge the product will be placed in selected stores and feedback will be taken
with this you would have completed half journey of your product. the other half and crucial part is chosing the right business model. elegant business model with the right price , messaging and delivering channel to the right target customers will keep your business alive and going.
chose the equal sized company as yours to compare the prices and consider the other factors.give extra attention to the first few customers and ask them for a word of mouth in return.for example you might have noticed clubfactory asking to share the product in order to deduct the price. if you can't get their support consider it as a red flag and reconsider your business model.
That was a very detailed and neat reply @Rumesha Sk , thank you for helping.