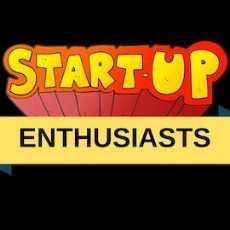 Startup Enthusiasts
Latest updates and question-answers for startup enthusiasts, founders and wannabe entrepreneurs
170 Members
Join this group to post and comment.
How to check the scope of your Startup?
We all know that the start up is always in risk even sometimes its become so scary that as the idea pop-ups into our mind we start fearing of its being copied by someone else ?
I am not here going to discuss about is it right or wrong to have such mentality. But is there any way to check the scope of your idea like any website where you just enter your idea and get the outcome in % .
That at this % your idea have probability to become easily accepted and popular among peoples . If anyone know kindly discuss here its urgent needed ...
I dont think so there is any website for such. even if there is i bet it will not give you accurate results. come on, its your idea, a unique one.trust yourself and do research.compare your product with other products. to what extent your idea makes people's life easier. ask yourself questions and there you go! your mind calculated the scope. you can convert it into percentage.
Well its to gud too look about your betting but mam what you are saying here that its mine idea , a unique one and I should trust and do research but I want to say about it that there's a technology field thats called as Data Scientist...they are doing the same work ...you know about google, we alll know about it ...what it is doing it is just storing the data of every single user in any way weather you are allowing it or not ..every single word ..every single bit of data is being stored and the whole thing to know about it that there are enough data stored in Extrabyte so now its time of data engineers who work on these data and predict about the any new feature and many things ....
So the part of research can be easely done by the data scientist ...so there ma be some websites that are also providing this facility for the strat-up bsased ...
ahh...may be im wrong..i may be unaware.. would be really helpful if there are such websites...to my knowledge data scientist is someone who collects, cleans and interprets the data for the betterment of product. the outcome may be a report which will be further used for research. i dont think so there are such services. i would like to tag @Kaustubh Katdare for further clarification 
Yaa actually recently i attend a seminar on big data analysis and they all are talking that its possible and how they all are managing whatever they are doing they include all this  and also they are introducing them selves the Data Scientist. They also discuss that they can predict about a product that is not introduced in market ..So I think it is also possible to make such website where one can get the prediction and a data how much probable it would be to hit the world...
@Kaustubh Katdare, dear sir can you please provide some information about the topic here being discussing..I would be very thankful and I am  sure the topic we are discussing will be definitely helpful for others also ...As because every start-up has to know the value of his start-up in the market ...among the World of this digitalization ...
Thank you for tagging me. I think there's a common misconception among many newbie entrepreneurs that their business venture has to be very unique and idea has to be something that's never been done before. However, that's not always true. 
Most of the successful businesses you will see around you will either improve the existing solutions or offer a new solution to existing problems. Some will create a new problem and then offer a solution to it. Unless you are into high-tech research, you don't really need a unique, never-thought-before business idea. 
'Scope' isn't the right word; because no one in the world can say for sure whether a business idea will work or not. It's often the entrepreneurs that make the idea work. Jack Ma says when he started Alibaba, everyone told him that it was a bad idea and won't work. 
Even CrazyEngineers was not a 'good' idea to follow according to several people in its initial days; but it's still going strong. 
In general, the entrepreneur needs to strongly believe in his/her idea and then work super hard to bring it to reality. I'll recommend watching movie GURU. Every trader told Dhirubhai that he won't be able to do business alongside the existing traders; but Dhirubhai proves everyone wrong. 
There's no way to predict whether an idea will work or not. There are some brilliant ideas that were sure to win; but failed and then there are ideas that everyone thought would fail, but won.
Sir I get what you want to say but then what about the data science, machine learning, big data technologies ....does these all are waste for this specific question. i don't think so ..but what ever you said I thnx yu for that and doesn't matter does it is a result oriented discussion or not but I would like to watch that movie....😂😂
@Ashwani Kumar - You are right about the data science and modern AI systems can help predict the outcome to great extent; but we're far-away from relying on their predictions. 
At their best, these systems can check if similar business ideas have worked in the past and tell you with certain degree of confidence whether a new idea will work. For example, let's say you want to open a shoe-shop in an area where there either is another successful shop OR there's none. 
AI systems can tell you with certain degree of confidence whether a new shop will work or not. However, such systems will need to consume and analyse LOT of data relevant to a particular business case to give a reliable output. 
I'm not aware of any such website or system; but yeah - maybe that's another idea for a startup 👍 . 
Yaa what you are saying is right and the important point to note about the life cycle is that every human is same in many ways ....every single human being ia just like one other in many ways so what they think , what they like what they dislike is not the likes and dislikes of only one ..as now there is large no. of human species so whatever one is behaving other is also just like him up to some and so whatever we are trying to look up from AI and this data science is that they want to process the data in matrix and sometimes in other ways to get the forecasting of the problem they are analysis .
So hoti what. Extent it would be right is all about you and your startup as because the data science gives you an image of your tommorrow but tomorrow changes when we change our present.

Do not underestimate the relationship among the founding team. The founding team should have very well decision making policy and everyone should stick to it. If the team is good, you can make almost any idea work. Best of luck. 
Oh okey so does it mean that if someone is going to startup something, he should very well decision policy making person. But can you please explain it about the things that how someone can judge someone is he is a good team leader mean a person who has potential to grow the business . I mean to say I think that there's no one who know everything, what we are saying that we are good at this is also the thing that we get it from some one else and because of all this things. I think that i don't know anything but what i want i can learn it . So how you can say that whatever the thing mean if I am a good decision maker i can make the idea to get success.