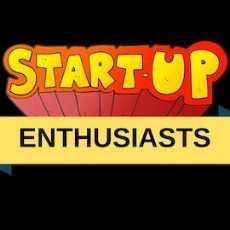 Startup Enthusiasts
Latest updates and question-answers for startup enthusiasts, founders and wannabe entrepreneurs
170 Members
Join this group to post and comment.

How should a startup handle customer acquisition? - Your Suggestions?
It's okay to have a long-term goal of wanting to help a wide range of people. It's important to realize, however, that often, trying to help all of them up front isn't an efficient customer acquisition approach. 
Start with a specialized product, on the most focused niche within the larger group that you want to reach. The group that has the biggest pain as a result of the problem you're trying to solve. 
Build your product and trust for your brand there. Then expand to other niches within that larger group until eventually, you'll be helping all of the people that you originally envisioned."

@Drona Arjel can you please give me "fo instance" because i also have this question in my head which needs to be clarified. Your answer was really helpful but i need a little more clarity. if you can help.
Frankly speaking, customer acquisition is one of the hardest problem a startup has to solve. In the modern times, the user attention span is very less and that makes getting the message we want to drive to users very hard. 
For example, when we launched Groups app, we had to mail everyone who signed up in 2018 to inform about the groups and almost 12,000 members clicked on email that we sent. While Groups is free, getting attention for a paid product is difficult. 
There has to be some 'viral' DNA built into the product or service. We released this after a long time and are working on it for CE.