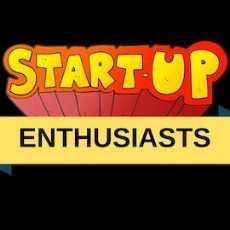 Startup Enthusiasts
Latest updates and question-answers for startup enthusiasts, founders and wannabe entrepreneurs
167 Members
Join this group to post and comment.
How many are actually starting a startup, and not opting for campus placements?
I'm curious to know how many of members of this group are actually startup entrepreneurs, or students who are actively exploring ideas or have already started? 
i'm actually planning for a art and crafts startup and doing research for the same. dont have enough budget to buy stuff and a good camera, currently struggling for a means to earn. also im planning for a station for people to express ideas, share their success stories, and also get them investors to take their ideas forward. i have set this idea aside for now and currently focusing on arts and crafts.
Interesting, @Rumesha Sk . You don't really need big budget to get started. Have you had experience of selling the products at flea markets? If not, I'll recommend testing your products there and find out what works and what doesn't. Getting an online store up and running isn't difficult at all. If you need any help with it, feel free to discuss it here. 👍 
thank you for the support @Kaustubh Katdare . i don't have any experience selling products because i haven't started yet. im confused  about what category of products to kick-off with. it would be really great if you can help me with suggestions. and also i need help on how to team up with delivery partners.