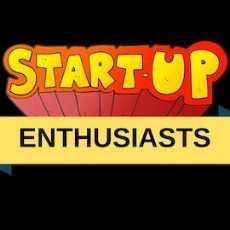 Startup Enthusiasts
Latest updates and question-answers for startup enthusiasts, founders and wannabe entrepreneurs
167 Members
Join this group to post and comment.

How does business "critically revolve" around the Act of Trust?
Trust is everything. When you reflect back on a successful businessman's  journey, they will tell you that everything evolves around this one simple fact: building trust with your customers, your team and your investors is paramount to success. 
"Trust with customers is not given, it's earned. "
Listen early and often to your customers. They will guide your business to success. In order to grow your business quickly, you need to hire and surround yourself with people you trust. In the early stages, everyone plays a crucial role. Productivity increases dramatically when you know your team will deliver on their end, so you can focus on yours.
Learn fast and quick.Test your assumptions.Know and trust thy customer.