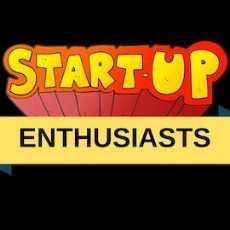 Startup Enthusiasts
Latest updates and question-answers for startup enthusiasts, founders and wannabe entrepreneurs
170 Members
Join this group to post and comment.
eliminate your confusions
many people have doubts whether they should kick-off a startup or continue doing their job for expenses to handle their family. as a founder you should not have this confusions. go for a startup if you have that enthusiasm in you. yes it is true that 90% of the startups fail but the experience you get will take you to peaks. and other startups will easily add you to their business. failures are the stepping stones of success. plan your startup right and it will definitely lead you to success.
Yaa I think you are right. What you are saying is also in my mind. I'm also a little confused about it. Like what I should do the thing that I'm doing currently or to fully focused on my startup keeping all other things just at a corner or complete leave them.
Then there a thought comes that what I'm doing currently should be continue because whatever hell it is bit I'm sure I'm not at zero in this but my startup ..if may be confirm it is at zero now ...
It's right that this startup has potential..if it hits the market nobody can oppose you but at present it is near about zero because I have done nothing much for it...
These all thinking's still makes a confusion what I should !!!
Then do something for it nah...when you are so confident that your startup has enough potential then what are you waiting for? everything starts at zero. invest your time,hardwork and intelligence. stay focused. apply the right stratagies to upgrade. don't worry about the result. take risks so that you will have a story to tell when you succeed or else you will gain experience . ignore the thoughts, set them aside. everytime is a good time to start. hurry up because the clock keeps running. i believe that you will succeed. all the best, i wish you success.😃
Hehe you are saying all this just it looks like a simple thing like just go and run ...
Is it like this , I think you know how much it cost and in what ways it will effects you , not only you it effects the whole network of your even after that theres no guarantee for success.....
mr.half_glass_empty this is no fun. if you have that much fear of failure then why did you even start. man, obstacles are common and if it is a business then yes you have to invest. It is going to definitely affect you. business is not a simple thing. have you even read what i said? it requires a lot of hardwork and patience .the most important thing is positive mindset and i dont see that in you. dont let fear of failure haunt you. this kind of mindset is not going to take you anywhere.
Hehehe u ms. Complete_cup_of_tea it's not all about the positivity and only positivity doesn't make you to reach anywhere even the making process of this whole world also include both the +ve and -ve. With positive, negative can't be beneficial and the thing you are saying about me that I don't have any positivity but did you think is it real ?
the things to whom you are saying negativity is just the process to .ake the positive come in existence and both positive and negative should produce an output that would be best outcome.
I started not only becz of being effected of positivity or only negativity , according to me I do it because I know it has potential to grow because I know the people and I know you , mean what people think.
cool mr_right@Ashwani Kumar . can't argue. because arguing proves that there are two. you win. no offence.you know everything. congo!
Hehe it's looks like you are just making fun ..but it's ohk ...whatever feeling it have beyond words can be easily understand.
I never think about winner or looser I'm just discussing ..if there any like winning or loosing .... absolutely you are winner so u too congo and bubyee...