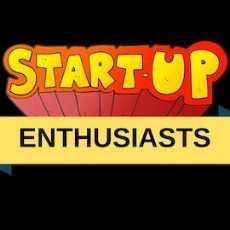 Startup Enthusiasts
Latest updates and question-answers for startup enthusiasts, founders and wannabe entrepreneurs
167 Members
Join this group to post and comment.

Drone and Underwater Drone Startup
In previous years, we saw drones rise swiftly into popularity as they became a more purchase for consumers to make. Throughout the year, drone technology has continued to advance and the way people utilize them in their everyday lives has continued to evolve. 
This year, expect to see drones as one of the top trending products, however, expect further advancements in technology that will allow consumers to integrate drones into different aspects of their lifestyle. 
First, auto-follow drones are becoming a trend now because their advanced technology allows users to manage the drone hands-free. 
Also on the rise are underwater drones which help users to locate fish and chart underwater landscapes. Consider how drone technology can enhance people's lives.
If you have any idea for Drone startup Let me know.
Dji made the drone cameras popular. I think Drone photography is going to get lot of attention and popularity in coming years. It could be an interesting idea for a startup that offers drone photography and surveillance.