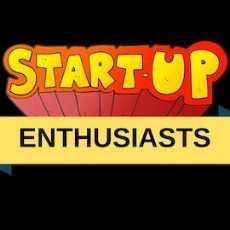 Startup Enthusiasts
Latest updates and question-answers for startup enthusiasts, founders and wannabe entrepreneurs
172 Members
Join this group to post and comment.

Doubting yourself is obvious but clarification at the very point is important
it is obvious that many doubts arrive in your head while starting a new business. you will question yourself if you are capable of the same and you have to believe that you are. do not think about what would happen in the end and give your best in whatever you do. clear your doubts at the point they arrive. many great businesses icons would have got the same doubts but they were able to accept it and not let them become obstacles in what they were doing.

Experienced thiking
You said absolutely right in description. Doubts are always guide us safe path towards our goal. Its also helps us to meet with that happens in future. We could experience some bad experiences as well as positive also. 
Doubts are essential part of the startup journey. In face most entrepreneurs doubt almost everything they do, then 'evaluate' the opportunity and take a call whether to go for it. 
But, from my personal experience, it's quite a hard thing to do. 

As you grow, be a pioneer into new areas without spreading yourself too thin. Think like an energy astronaut, leaping into new space while ripping the buttons off of your shirt and letting out war cries. And then bring your gigantic ideas back to homebase with your team and think about what practical conditions must hold true for your vision to be executed and made possible. Get the team aligned by being willing to let the ideas you treasure most be ripped open on the examining table and then stitched back together with precision into a wholly new form.