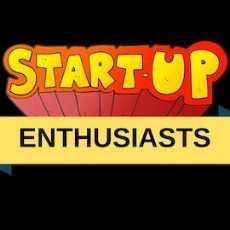 Startup Enthusiasts
Latest updates and question-answers for startup enthusiasts, founders and wannabe entrepreneurs
170 Members
Join this group to post and comment.

Discipline of "Giving back"and finding people who embrace your passion as good as yourself.
You need to love what you do, but make sure your whole team does as well.Find your passion pit. That deep feeling in your gut that makes you feel thrilled to be you, and embrace it. 
Always make 'giving back' a priority, even if you're just starting out. Yes, you're incredibly busy building your new venture, but taking the time to give back is an invaluable way to build relationships, raise your profile in your local community, and even invest in your business's future success.
You don't need to be a leader to everyone. You can only lead those who want to follow you, so decide what kinds of people you want to follow you.