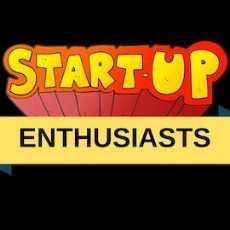 Startup Enthusiasts
Latest updates and question-answers for startup enthusiasts, founders and wannabe entrepreneurs
167 Members
Join this group to post and comment.

Design-The fundamental key in any outselling start-up or business
When choosing a startup idea, the ones that scare the crap out of you in their magnitude are the ones you want to take the most note of.
Design is more important than technology in most consumer applications.Always remember that less is more. That is what your design should be.Don't worry about people stealing your design work. Worry about the day they stop.
Design is a career where you learn creative decision making.Don't do something for the money, do it 'cuz it makes your heart beat fast. Success comes from following your passion. Success will come to you if you do the work -- good work for the world. Find the loophole in your desired marketplace, and then do it uniquely.