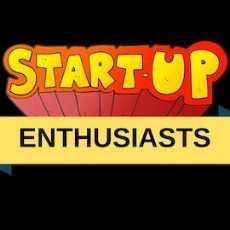 Startup Enthusiasts
Latest updates and question-answers for startup enthusiasts, founders and wannabe entrepreneurs
160 Members
Join this group to post and comment.
Campus Placement or Your Own Startup - What's better choice?
Our group of startup enthusiasts is growing and I think many are college students. Sooner or later you are going to face this important question - whether you should opt for campus placements and get a job OR invest all your time in running your own startup. 
What is your take on this? Share your thoughts.

I think startup is better than college placement...as I had heard from my senior and there seniors that how they were treated in the placement cell Nd after the placement cell...
They mention that they offer them job at first but after selecting they make an agreement of work upto 2 or 3 years and you can't leave that work without a prior notice of 6 month..And after making you to tie you in a agreement they start taking the whole work to you , what ever type of work they can take to you , they start behaving you like a slsve and master . Slowly there's a master and slave relationship formed between you and the employer. 
I don't think it's a better thing , well I have heard that 
it's better to be owner of your own small business then becoming the employee of a big firm 

i will definitely go for a startup... because opting a job will make my task limited and set rules that stops me from doing many things. but as a founder of a startup i can be whatever i want to. i can be a developer,a tester, a marketing executive, business development executive and the list continues. i don't need ask for any permission before doing anything. doing a job will not make me learn as many things as i learn when i manage a startup. the challenges will keep me focused and the failures will take me to success. the responsibility i take will also help me grow individually.

What i feel is that you should have 1st job experience and then opt for startup then you will atleast know what all stuff you need to look into