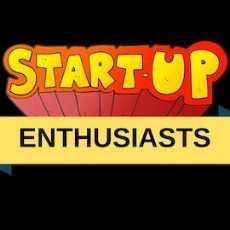 Startup Enthusiasts
Latest updates and question-answers for startup enthusiasts, founders and wannabe entrepreneurs
159 Members
Join this group to post and comment.

But now a days 90% of startups are failed in getting into the market,how we can reduce/decrease this failure %

I would like to say that market research is a MUST especially for new startups as the competition has become tough and hard to get by.Marketing strategies like target marketing,market segmentation,...etc.,  must be brought into play if the entrepreneur wants to even stand at all in the grounds.

In my opinion, most startups tend to follow the path of other successful companies and that's where they make a mistake. Consumers lookout for uniqueness in new products or services. It's important that we understand how a product or service is performing for the consumer but, also at the same time we must stand out in the crowd which will help us to attract the common people.
For example if companies already exist which have product line in software of computers, then jumping into the same field lowers your chances for success as the other companies have already established themselves in that field. However, if you introduce new unique products in the hardware line where the competition is somewhat less ,then you may do well. Then of course, you can touch other fields as consumers have already been introduced to you and they have a sense of trust in your company.
There are other factors too but I think this is what separates between a win or lose.
So, it's all about creativity and new ideas. They also matter how you implement them in market. This is a topic which is dynamic in nature so my opinion may differ from others.
Corrections are always welcomed here...😉