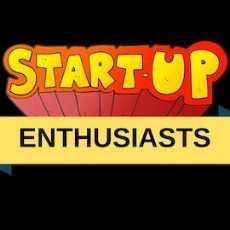 Startup Enthusiasts
Latest updates and question-answers for startup enthusiasts, founders and wannabe entrepreneurs
167 Members
Join this group to post and comment.

Best startup Books
Every nine out of 10 startups fail in their first year.
Avoiding this fate may be hard, but not impossible. Certainly not when you are armed with the knowledge of how to make your startup work. As you might know from the countless lists of tips and tricks about startup survivability, reading is one of the easiest and fastest ways of learning from the experiences of others. The only problem is that too many books come out and you as a startup owner have limited time to decide which are the best startup books to read.
To make things easy for you, I decided to find the best books about startups and entrepreneurship. This is a growing list, so bookmark this article and come back in a couple of months to check out the new books on the list.
Zero to One
The Innovator's Dilemma
Founders at Work
Crossing the Chasm
Screw it, Let's do it
Never Too Late to Startup
if you like plz comment!!!