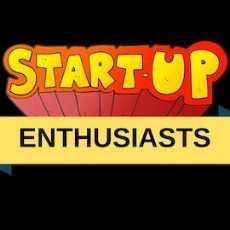 Startup Enthusiasts
Latest updates and question-answers for startup enthusiasts, founders and wannabe entrepreneurs
160 Members
Join this group to post and comment.
Arts and Crafts Business - Need Help
kindly share me what were your experiences and how did your business go? i also read people saying it will be a failure in India . is it even with a right plan?
I've not run any business in that domain; but I don't think it'll be a failure in India. One of my friends offers custom bamboo carved lights and he started just about 3 months ago. The initial response is quite good; and I think he's on the right path. 
Also, keep in mind that this is the age of the Internet. There's no point in selling anything just to a specific geography. You can sell anywhere in the world with ease because shipping and export's now super simple. 
How are you planning to sell your products and what's going to be the USP of your products? 
My business did make profits, we were a very young startup that didn't understand what profit margins to work on. We decided to settle at 25% profit margins because that looked liked a sweet spot. Our startup failed because of disagreements among the founders. You should sell to European and American markets. 
thank you @Kaustubh Katdare and @Jasmine SA for your response. my usp will be customization. for instance customized passport covers to plan their traveling. this is just for instance, i will come up with many other customized crafts based on the orders of the customer. im unaware of how to ship them and asked help for the same from @Kaustubh Katdare . thank you . any other suggestions please?
Shipping aggregators are your best friends. They'll negotiate the rates with courier companies and offer you shipping for the lowest possible rates for your shipping volume. You should look at selling with Amazon. They take care of shipping. Amazon global store option is available in India.