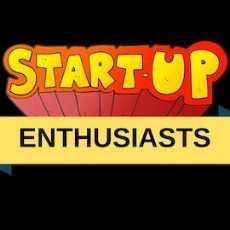 Startup Enthusiasts
Latest updates and question-answers for startup enthusiasts, founders and wannabe entrepreneurs
172 Members
Join this group to post and comment.

An entrepreneur must immediately correct his mistakes and learn from them as quickly as possible.
We all make mistakes. When it happens, be honest with yourself and your team) that you messed up. Correct quickly. Learn from it. Don't ever repeat. The best start-up life lessons learned are those from one's own mistakes.
Want to avoid failures in the future? Learn about post-mortems and incorporate them into your company culture early. Whenever something goes wrong, gather the team together and do not point fingers. Instead, calmly discuss what happened, why it happened, and what action could be taken or processes added to avoid it in the future.

A startup cannot avoid failures. In fact, a startup would see more failures than successes in its lifetime. If you aren't failing faster and making mistakes - you aren't growing.