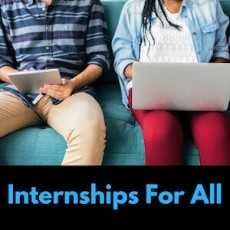 Internships For Engineers
Post openings for internships and part-time jobs for all engineers
510 Members
Join this group to post and comment.
Post Your Internship Requirement In This Group!
If you are looking for internships or know about existing internships, please post them in this group. This group is specially made for engineers who are looking for internships.
Of course, we are catering to all the branches and years. Thanks! 

Where we can find internship for electrical 

I need a internship in good named company for my technical skill improvement. Please help me out. 
          Thank you..,
I need a internship completely related to mechanical engineering. 

Drdo internship procedure 

I need to attend internship in any of the electrical core company,please help me

I need internship which is related to computerscience
I am a 3rd year student with good technical skills and want an internship to improve my skills.
please help me out.
Thanks in adavance
Good at coding  with languages C,Python,Octave,Java.
Have certifications of python in Internshala ,Entrepreneurship-From idea to launch in udemy, Cyber Security in cisco,Machine Learning course(Ongoing) in coursera by Stanford University.
Have good knowledge in Block Chain Technology,Enterprise Mobility Management, AWS cloud services.
Hands-on exposure in Web development,Android Development,Machine Learning.

Looking for a business and management related workshop that helps me get a frame of how the system works at higher level . 

I am studying in Banasathali Vidhyapith Rajasthan.
Looking for any industrial training/internship or any training based on material science.