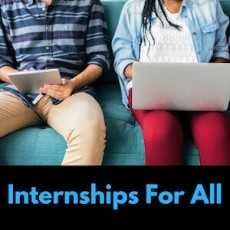 Internships For Engineers
Post openings for internships and part-time jobs for all engineers
498 Members
Join this group to post and comment.

Not an engineer but an accidental engineer for sure
DEar All,
hello and happy new year.
i am new here and definitely NOT an engineer at all. About me - I am a commerce graduate with distinction in geography in 12th class, following this i have been in Army and did my certificate in Business management from IIM-A and eMBA in Finance and eCommerce from National Institute of Business Management (NIBM, Chennai). 
But I surely am a keen learner and passion for anything related to technology and gadgets specially, i have a knack of learning the tech thingy in a jiffy and based on the difficulty level it takes no more than 10 mins or so to learn the basics of anything related to tech in today's world - be it anything for that matter...
hoping that you all will help me learn many new things and also in becoming an engineer without a degree (which i could not get due to less marks in 10th as well as in 12th class. :D :P ........