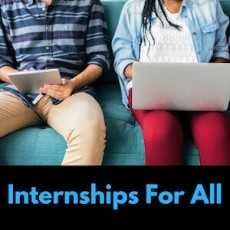 Internships For Engineers
Post openings for internships and part-time jobs for all engineers
510 Members
Join this group to post and comment.

Is intern from home worth to work?
Since from couple of months I thought of doing online internship.It doesn't matter whether it's a free/paid.But I want to learn something by intern .Is doing intern from home good or not?

It depends on types of internship you are applying to,even some top companies like microsoft conduct interns online,so it doent matter weather you are doing it online or offline,only the thing matters is gaining knowledge.Doing intern in good company matters, intern in small companies or not well known companies doesn't  give importance to our intern ,that was the suggestion given by my seniors.

This is a question for which everyone has their own perception, I think 20 to 30% of people said yes. But I always against these questions, An internship is only fruitful when you are joining physically the organization where it is located then you will know the exact information, how the work culture is in office or how you need to go through with your team, how a team leader able to manage his own team and all kind of things. For the detailed answer you can read from here: http://learndunia.com/why-internship-is-required-for-engineering-students/