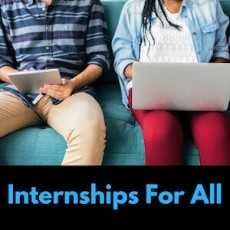 Internships For Engineers
Post openings for internships and part-time jobs for all engineers
516 Members
Join this group to post and comment.
Internship?
Tell me more about this internship thing, im a metallurgical engineering student can i fit in? 
Hi Michael,
If you would like to run a group about Metallurgical Engineering on CrazyEngineers and become the Group Admin, let me know.
Your responsibilities as the Group Admin are:
Creating content on daily basis in the form of interesting/informative posts in your group.
Promoting your group in your circles to attract members to it.
Moderating the content in your group i.e. Remove spam (advertisements) and offensive content and maintain overall sanity.
Keeping the group active so that there is new, quality content every day.
Respond at the earliest to grab the chance of becoming a group admin.
Hi Ankita, im gonna take it, i want to be admin